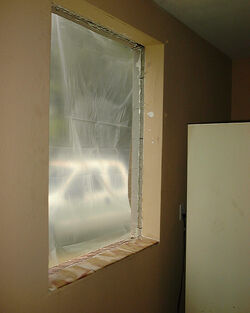 Sometimes we want to decorate our windows, and sometimes we need to do something to the windows to provide ourselves with privacy or to provide insulation. But sometimes we still want the light to come through. A window film is a thin layer, usually of plastic, sometimes vinyl, polyester or other material, that covers the window, but still lets the light through. Some window films are designed to provide extra insulation -- either keeping heat in (for winter) or reducing the light wavelengths that may heat the house (in summer). Some films can provide a decorative look. Some are clear and allow visibility through. Others have patterns or colors to block people from seeing through the windows. Window films can also be used to filter UV light. Some window films provide other kinds of protection, for instance against shattering in bad weather. Some can provide a "scenic view" when the actual view out a window is not what you want.
Considerations
Edit
Some window films require special adhesives and can be difficult to remove. (Others are applied with just water.) Designs tend to have repeating patterns similar to wallpaper. Some are easier to match up than others and a full pattern before the repeat will vary in size from one pattern to another.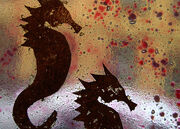 References
Edit
No endorsement implied.
Community content is available under
CC-BY-SA
unless otherwise noted.