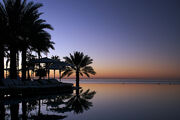 Here is a vacation checklist. That is, a list of things you might want to do around home before, during or after a vacation.
Please feel free to add your suggestions to the following lists.
pack
stop the mail or arrange for someone to pick up mail and flyers
arrange for pet, plant and lawn care
load stuff into car
prepare for and watch weather
bring tickets or reservations
Some things are easy and inexpensive to pick up on the trip, so you don't need to pack them. Other things are harder to get or you may not want to take time from your vacation to shop for them. Adjust the list below to meet your needs.
medicines or medical equipment
physical appliances (retainer, knee brace, etc.)
clothing (appropriate for both your home and vacation locations -- even if you are going somewhere warm, you could come back to snow, or vice versa)

tops
slacks or skirts
underwear (socks, boxers, panties, bras, undershirts, hose, skirt)
shoes
bathing suit
tickets, itinerary, passport, other travel documents, information about activities or places you might want to visit, guidebooks
phone numbers and addresses (any neighbors you might need to reach, people you'd want to send postcards)
amusements (books, puzzles, children's favorite toys)
diapers (nappies), bottles and other items the babies or children might need
Community content is available under
CC-BY-SA
unless otherwise noted.