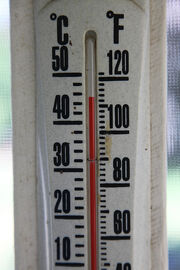 A thermometer measures the temperature. Some are designed to measure the temperature of the air, others measure the temperature of a person (to test for illness) or of something that is being cooked (to make sure it is at a safe) temperature. A thermometer is also part of a thermostat which helps control when a heating or cooling system is turned on.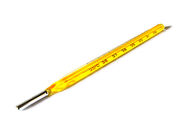 Community content is available under
CC-BY-SA
unless otherwise noted.