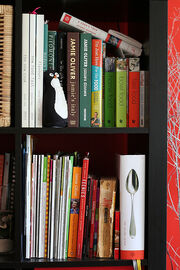 Recipes are instructions for cooking or preparing food. An experienced cook may not follow a written recipe. But they're a fun way to learn new dishes to make.
A well designed and written recipe has a list of necessary ingredients and any specialized equipment you may need at the beginning. It may also give some time estimates -- elapsed, total time, preparation time, any time that food needs to wait, chill or be cooked. And the instructions will be presented in the order you need to do them in. It won't for instance say "mix in the lemon and sugar after you add the water". Instead it will say something like "add the water and mix before adding the lemon and sugar". Other features of a good recipe collection (in a book or on the Web) are that they will give you an idea of how difficult a recipe is and provide a glossary or links to define terms. However, not all recipes are written with these guidelines in mind, so it is generally a good idea to read through a recipe well in advance of the time to make it. This will also give you time to purchase any ingredients you do not already have.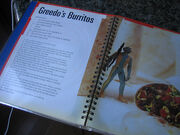 The term "recipe" may be used more generally as a metaphor for instructions or having all the necessary components ("ingredients") for something. Such as "a recipe for disaster" where things are set up in a way that is likely to go badly wrong or "a recipe for love" when people who have a good chance of being compatible are put into a situation where they could meet and fall in love.
Cookbooks are written with many different focusses and selection rationales. Some intend to be general, basic cooking introductions. Others are based in a particular regional or ethnic cuisine. Still others provide an in depth look at a particular course (for example, dessert or breakfast) or even a specific food (like breads, chicken dishes, spring salads).
Some families put together their own cookbooks with favorite family recipes and may even include stories about traditions related to the recipes -- when the family usually served them or who developed them. Some organizations, especially non-profit, local organizations, put together and sell a cookbook as a fund raiser.
References
Edit
Community content is available under
CC-BY-SA
unless otherwise noted.