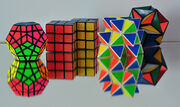 Mechanical puzzles are fun and look great as decoration.
Wooden puzzlesEdit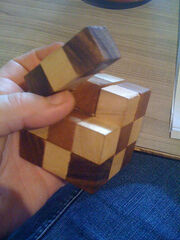 Wooden Puzzle such as the Burr puzzle usually consist of wooden pieces interlocking at 90 degree angles.
Puzzles provide entertainment. There's research that exercising your mind can be healthy and reduce the chances of memory problems later in life.
ReferencesEdit