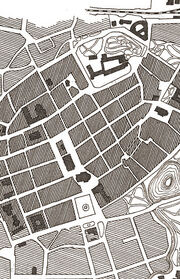 It's a common saying in real estate that the three most important things are
Location, location, location.
Another way it's said is, "There are three things that matter in property: location, location, location." This saying has been attributed to a few different people (Lord Harold Samuel, William Dillard).
In other words, location is a key to the value of land and a house. There are many things you can change about a home, but with a few exceptions, such as a houseboat or mobile home, its location is not one of them. Location will affect the resources around you. For instance, is there an airport nearby (or flight path too near)? Are there skiing mountains within a weekend holiday drive distance? Is it rural or urban?
While your neighbors may change over time, the people in a location express their overall values by the community centers they support. For instance, do they spend their money and effort to create a good school system? sports coliseums? bars that are open late? museums? parks?
By selecting locations with people "like" themselves, people sometimes self-segregate. And except when areas are intentionally planned for mixed income levels, the cost of a particular location will cause income segregation.
New York Times On Language column By WILLIAM SAFIRE
Published: June 26, 2009: Location Location Location
Community content is available under
CC-BY-SA
unless otherwise noted.