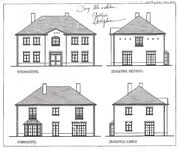 House plans give instructions for building houses. They generally include detailed blueprints with floor plans and may give other planning or building information, such as materials, cabinet layout, fireplace instructions. Sometimes the plans are just starting points to work with an architect or designer for designing your customized home; sometimes a builder will put up an entire neighborhood using just 3 or 4 designs and variations like flipping them for a mirror image or different exterior colors or materials.
There are many different accreditations and certifications for architects or designers reflecting the different training and specialties. In general, the requirements for someone to call him or herself an architect are more stringent and usually require graduating from an accredited program, passing exams and/or registering with professional organizations which screen credentials. Some are listed below in the references.
Related
[
]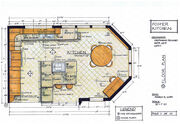 References
[
]
Organizations, accreditations, certifications, etc.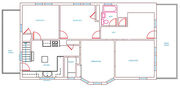 Web sites with house plans (commercial) not added in any specific order. Some sites are collections of plans; others are design or architectural firms. Several of the sites also have or include links to other useful information -- about building, builders they recommend, advice on selecting a home plan and more.