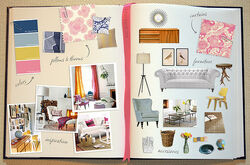 Some people plan the interior design of their home according to a theme. This can be a color scheme, a favorite animal, collections, interests, or anything else. A theme can be based on a specific look, or it can be chosen for emotional associations.
The theme may be different in various parts of a home. For instance, a baby's room might have a circus theme that is not used in the rest of the home.
A theme is different from a style, although they can be related. For instance, someone who likes trains, may only like realistic portrayals, not cartoon or children's toy versions. On the other hand, someone who likes Victorian style items, may not care if it's a train or a doll.
There are many different decorating themes that people may use. Following are just a few themes:
Other structures or objects
Lighthouses
Country or farmhouse
Cars, automobiles, race cars, airplanes, trains and other vehicles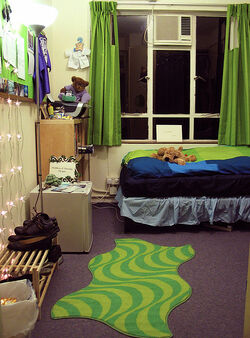 Nature
Farm animals
Penguins, robins, other birds (birds in general)
Flowers (general or a specific flower)
Plants - may be a specific plant or group of plants, like wildflowers, fruit or trees
Ocean and seashore (shells, fish)
Regional or nationality based
American / patriotic (flags, red, white and blue, eagles)
Japanese - adjustable rice paper panels, decorative fans, light furniture, lacquered boxes or furniture, Japanese art, or going in other directions, paper dragons and samari swords
Mediterranean
Southwestern (U.S.)
Regional or climate based
Tropical (palms, tropical colors and flowers, shells, water colors)
Forest (trees, wood)
Desert (adobe/clay, cactus, sandstone, Native American or dessert sheik)
Styles from clothing, architecture and other types of design
Sports
Chic
Goth
Period decorations -- art deco, antiques, Louis XVI, futuristic
Other types of inspiration
A story or set of stories (fairytales)
Circus (clowns, big top tents, dressed up animals and other performers)
Cartoon characters (See the wiki on Shrek and SpongeBob SquarePants.)
Repeated patterns (leaves, stripes, geometric shapes such as polka-dots)
Stylized sun and moon
Hobbies or crafts (train sets, sewing, dolls, race cars)
Materials - wood, polished stainless steel
A particular color or color scheme
Holiday
horn of plenty / Thanksgiving
Christmas, Halloween
Valentine's / hearts and Cupids

most people add decorations for the holidays that are temporary and just up near the time of the holiday, but some really like a holiday theme and keep it up year round
and many more!
References
Edit