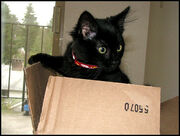 Cardboard boxes are useful for many purposes. They are relatively inexpensive and can be used to hold and protect a wide variety of things.
They can also be used for play. Large boxes, like those for appliances, can make playhouses and forts. Smaller boxes can be nested, decorated or piled in fun ways.
Some disadvantages of cardboard boxes are that they don't hold up well in damp conditions. They get moldy and disintegrate. An advantage is that they are made of wood, a renewable resource.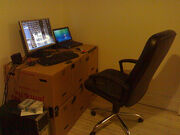 Cardboard boxes are simple and flexible. They can be used in many ways.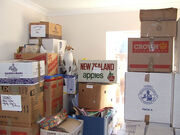 Community content is available under
CC-BY-SA
unless otherwise noted.