This wiki is about homes. Because it's a wiki, visitors to this site, like you, may add content. Please keep your contributions relevant to homes and stick to our hosting organization's Terms of Use.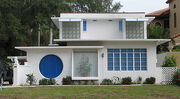 Topics
[
]
Since almost everyone has or wants a home, this wiki is relevant to most people in some ways. Homes are not just in houses, but also in apartments and other more unusual locations. This wiki discusses the structures, and also their care and maintenance, as well as their furnishings and other contents or decorations. There are also articles about things like hobbies and how our homes provide storage and places to work.
We hope you will enjoy this site and contribute to it. Please be respectful of other users.
Places to start
[
]
Start contributing where you like, but if you want some suggestions, here you go:
There's a list of wanted pages. This list is created automatically when other pages link to pages that don't exist yet. The number to the right of each prospective page indicates how many pages will link to it. You can click on the number to see those related pages are, or you can click on the name of the topic to create the page.
There's a manually created list of future topics. Any user can add to this list of topics that he or she wants to see here. Click on the page name to create it. (In a few cases the page may already have been started and the list hasn't been updated yet.)
Add to a page that still needs work. See the list of .
Search for a topic that interests you and add to one of the pages in the list of result.
Or…
Create a page on a new topic. (Please search to see if it already exists first.)
Notes about "commercials"
[
]
If you create a log-in on this site, you'll automatically get a user page. While advertising is not allowed, you may link to relevant sites on your user page. You can also link to your company and use it to explain your expertise. For instance, if you're a plumber, you can mention your years of experience and company. Anyone reading your contributions to a page about something like pipes may find that worth knowing.
Links to commercial sites may also be provided on relevant pages as long as it is clear that it is a company with a financial (sales, profit) interest. It is not ok to remove links to competitors' sites as long as they are also following the rules.